name:Ken kuryuu
nickname: Key blader , the gamer who willl open the door to light
age:15
personality:He acts rather ridiculous at times, thinking that he was meant for a greater purpose, then accidentally causing problems for himself and others. But despite his goofy demeanor, Tokio shows that in battle, he is a determined and strong-willed warrior.
gender:Male
looks:He wears the same black pants and white shirt he wore to school with, in contrast to the light armor he imagined himself wearing. He appears, at least at default, to be able to use twin blades: one short and one long. His shirt has two infinity symbols on the sleeves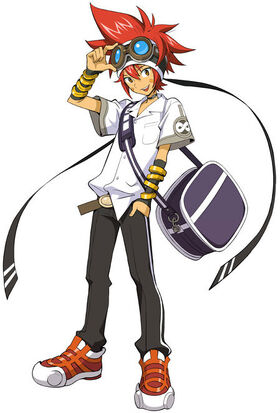 Valor form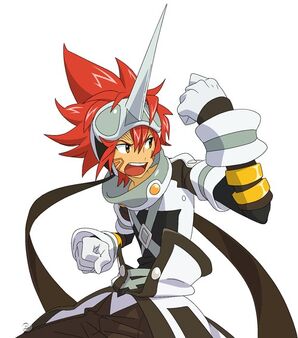 Xth Form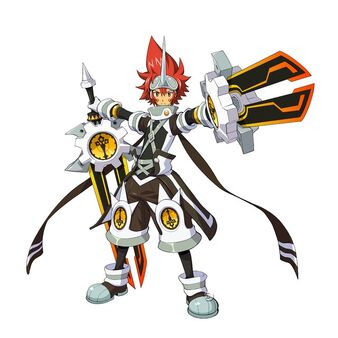 history:
Tokio was gamer a great gamer he loved playing video games non stop one day him and his friends had to make choice on what games is better some kids pick sport games theother picked street fighter tokio picked kingdom hearts it was favorite some kids where not that much of a fan of tokio and his two friends Klaira and akira where the only friends he played the game with . he lived on a planet earth in Tokyo japan .
Tokio was F student his grades where terrible when it came to math he was slacker but when it came to fighting a boss battle in kingdom hearts he would win with out a moments of hesitation . sometime his friends think he is crazy because he keeps on saying that he has the same dream over and over again
about him going to a world of darkness and somebody calling out to him .
That night tokio had that dream again and He was fallin and falling until he saw the a ground with sora and goofy and many more disney characters he then saw weapons to chose from a sword or a shield or a staff he chose none of then instead since it was his dream he was thinking of two swords instead of one he then saw two swords when he closed his eyes and opened them again in his dream he got the two swords and know every thing was set soooner or later he went up against a huge heartless and took down but the heartless that left him a scratch in his tokio's cheek '' This dream rocks '' He then woke up and was late for school also the cut was still in his cheek
After going to skool he was looking at the sky it was Turing black and suddely a earth quake started to rumble a minutes laeter he saw the giant heartless this was not a dream he then was facing the heartless with a stick sooner or later he got the two swords but it was still no use Suddenly the swords where changing there shape at first tokio thought he was going to get two sora key blades but instead he got his own key blade a key blade that allows him to change the out put of his blade
Once he beat the heartless a portal open sending him to a world that he start his adventure
Kingdom hearts its more then just a game
ITS REAL
weapon name:DoubleGamer Key
weapon looks:Two key blades
about your weapon:this keyblade can be converted to a sword and a keyblade the sword is for battling keyblade is for doors
Likes:
Video games
Kingdom hearts
keblader's
Dislikes:
school lol